Job interviews play a crucial role in teaching, offering educators the chance to showcase their passion, skills, and dedication to potential employers. For teachers, the stakes are even higher, as they must prove their ability to create a positive learning environment and inspire students. This blog post aims to provide valuable interview tips for teachers, ensuring you make a great impression and secure your dream teaching position. We will cover everything from preparation to follow-up, helping you look your best and excel in the interview process.
Do Your Prep Work
When preparing for your teacher job interview, it's crucial to do your research. Take time to familiarize yourself with the school's educational philosophy by reading its mission statement, values, curriculum, and extracurricular programs. This will help you align your teaching approach with the school's goals and demonstrate how you can contribute to their mission.
Additionally, carefully read the job description and requirements, paying attention to any specific skills or qualifications the school seeks. This will help you adapt your responses during the interview and highlight your suitability for the role.
Finally, during the interview, consider bringing a teaching portfolio with you. This can include lesson plans, assessments, photos, and examples of student work to showcase your teaching style and successes. Remember to add professional development certificates or awards to highlight your commitment to growth.
Practice common interview questions
Familiarize yourself with common interview questions for teachers and practice your responses. Some examples include:
What is your teaching philosophy?
How do you handle classroom management?
How do you adapt your instruction for diverse learners?
Describe a challenging situation you've faced in the classroom and how you resolved it.
How do you engage parents in their child's education?
Making a Strong First Impression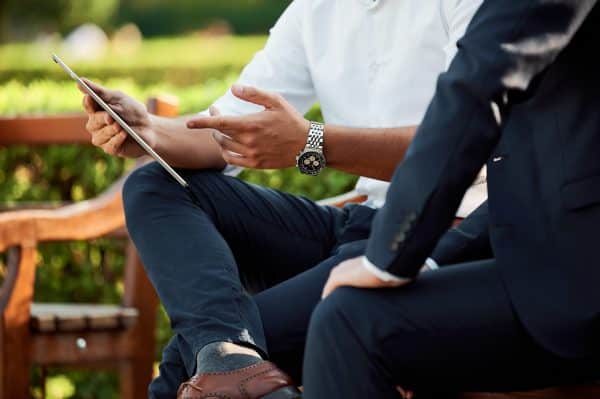 Regarding job interviews, first impressions are crucial. Remember these key aspects to make a positive impact right from the start.
First, dress professionally:
Choose business attire, such as a suit or dress with a blazer, or opt for a business-casual look.
Stick to neutral colors and avoid flashy patterns or accessories.
Ensure your clothes are clean, well-fitted, and wrinkle-free.
Maintain good grooming and personal hygiene.
Next, plan your route, considering potential traffic or transportation delays. Aim to arrive at least 15 minutes early, giving yourself enough time to deal with any last-minute issues.
Finally, remember to bring the necessary documents with you. This includes multiple copies of your resume, your teaching portfolio, copies of your teaching license and certifications, and a list of references with their contact information.
During the Interview
As you answer interview questions, focus on showcasing your strengths and experiences concisely and engagingly. Start by demonstrating your passion for teaching through personal stories and memorable moments, then highlight your classroom management skills by discussing your strategies for creating a positive learning environment.
Key aspects to cover during the interview:
Teaching philosophy and methods
Adaptability and working with diverse learners
Success in previous teaching roles
Addressing these critical elements during the interview will effectively showcase your value to the interviewer and increase your chances of securing the teaching position.
Asking Questions and Follow-up
It would be best to ask relevant questions during the interview, demonstrating your interest in the position and the school. This helps you gather more information about the role and shows the interviewer you know how to gather information. For example:
Can you describe the school culture and the typical student profile?
How do teachers collaborate on curriculum planning and professional development?
What resources and support are available for teachers, such as technology or professional development opportunities?
After the interview, send a thank-you note to the interviewer. You'll express your appreciation for their time and your interest in the position. This action can leave a lasting impression and set you apart from other candidates.
Wrapping Up Interview Tips for Teachers
Remember to focus on the main points when preparing for and participating in a teacher job interview: research the school, make a solid first impression, showcase your teaching expertise, ask relevant questions, and follow up with a thank-you note. While facing job interviews can be challenging, you can excel and secure your desired teaching position with the right preparation and a positive mindset. Believe in your abilities as an educator, and use these interview tips for teachers to make a lasting impression on your future employer.
Also, consider using KeyboardingOnline to help your young students develop crucial typing skills. Incorporating this platform into your teaching toolkit can equip students with the essential skills to succeed in today's internet-driven world.