Curious about a fun and educational activity for your class, club, or organization? A school trip is a perfect way to get away from the classroom and explore new places. Whether planning an overnight or just a day trip, plenty of exciting possibilities will inspire your students to learn more about their world. But organizing a successful school trip requires careful preparation and attention to detail.
In this article, we'll provide some great ideas for school trips and tips on how to plan them effectively so you can create an unforgettable experience for everyone involved!
School Trip Ideas and How to Organize Them
Decide on a budget for the trip and what you'd like to see and do
Before you start planning, it's crucial to decide on a realistic budget and figure out what type of activities or places you'd like to visit. For example, are you looking for a cultural experience or an outdoor adventure? Some destinations may be more expensive than others depending on how far away they are, so it's essential to consider these factors when deciding on a location.
A few places to consider for school trips are museums, parks, historic sites, cultural centers, and nature preserves. Or you may want to visit a local business or community organization to learn about their work and how it relates to your student's interests.
Research different locations and attractions that fit your budget
Once you know what type of trip and destination you're interested in, it's time to start researching different locations and attractions. Look into the cost of admission or any transportation expenses involved and what activities are available. If you're planning a day trip, ensure you have enough time to visit all the places you're interested in. The last thing you want is to miss out on a great experience due to time constraints!
Create a packing list of items you'll need for the trip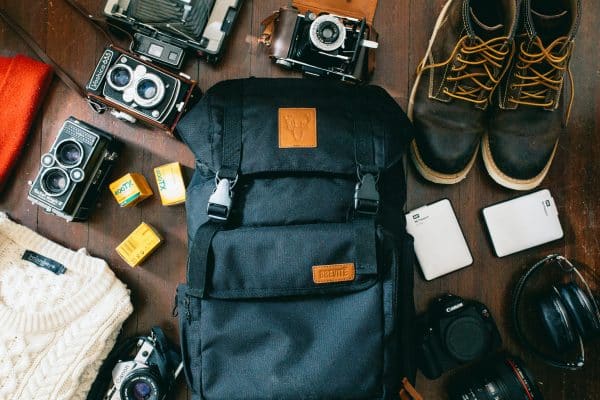 Packing for a school trip can be overwhelming, so creating a list of items you'll need before packing is vital. Some essential things to include on the list are sunscreen, hats, water bottles, first aid kits, and any other items your students might need. Try to balance the necessary things with fun ones like cameras and board games to keep everyone entertained during the trip. You'll also need to ensure the students have appropriate clothing for the weather conditions.
With this in mind, your list might look like this:
Sunscreen
Hats
Water bottles
First aid kit
Cameras
Board games
Appropriate clothing
Just make sure you plan and have everything ready before the trip. That way, you can focus on making the most of your time away from the classroom!
Book transportation and lodging, if necessary
You must book transportation and lodging if your school trip involves overnight stays or a long journey. Try to find an affordable option that fits your budget without sacrificing comfort. If you're booking buses for transportation, ensure they are large enough to accommodate all students safely and comfortably. You may also need to book rooms in advance if you're staying overnight or for multiple days.
Make sure everyone in your group is aware of the plan and has all the information they need
It's essential to communicate the details of your trip before you leave. Make sure everyone in your group has a copy of the itinerary, knows the departure time, and has the contact information of everyone involved. Remember that some students may need special arrangements due to medical conditions or allergies, so be sure to consider these.
Conclusion For School Trip Ideas and How to Organize Them
Organizing a successful school trip takes careful planning, but the effort is worth it! With the proper research, preparation, and communication, you'll create an unforgettable experience for everyone involved. Hopefully, this article has given you some excellent school trip ideas and tips for planning them effectively. Good luck, and have fun!
By the way, you can also organize a way to help your students improve their typing skills. All you need are the typing programs found at KeyboardingOnline. Allow your students to sharpen their typing skills and have a blast simultaneously! With our selection of interactive typing games, your little ones will be zipping on the keyboard in no time. Don't miss out – check it out today!