Are you a teacher looking for ways to engage students and make learning more interactive? Plenty of free resources available online can help you do just that. In this blog post, we'll be exploring the top 5 free resources for teachers.
From virtual field trips to educational games, these tools will allow you to bring the classroom experience into the 21st century. You'll find something here, no matter what grade level or subject area you teach. So let's get started!
Top 5 Free Resources for Teachers
1. Virtual Field Trips
Virtual Field Trips can introduce students to new places and cultures without having to leave their desks. With virtual field trips, you'll be able to take your students all over the world, from the rainforests of Costa Rica to the Great Wall of China. You'll be able to explore different environments, as well as get a better understanding of the topics that you are teaching.
One of the best free resources for this is Google Arts & Culture. This site offers virtual tours and interactive exhibits that you can show to your students. It includes photos, videos, and stories about the places you visit. You'll also be able to explore topics such as art, science, and history.
2. Educational Games
Educational games offer an engaging and enjoyable way to learn! Whether it's to review facts, hone skills, or explore novel concepts, there is no shortage of free resources online with plenty of captivating classroom-ready games.
A great place to find educational games is ABCya. This website offers a wide selection of educational games for kindergarten to sixth-grade students. You'll find games covering math, language arts, science, and social studies topics.
3. Online Tutorials and Videos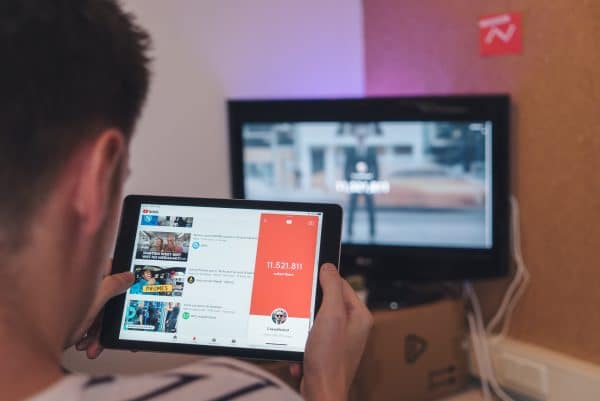 Discovering new concepts or revising material doesn't have to break the bank – online tutorials and videos are a cost-effective solution. You would be astounded by how many free resources exist on the web.
And suppose you're looking for quality instructional material. In that case, Khan Academy is one of the best spots to find detailed tutorials and videos. This site offers educational videos and tutorials on various topics, from math to science and even the humanities. You'll also find practice exercises that you can give to your students.
4. Educational Apps
Keep your students engaged and motivated with educational apps! Plenty of free online resources offer a wide range of educational apps. And many of these apps can help you introduce new topics or reinforce concepts that your students are learning.
Try checking out the Educational App Store. This website offers various educational apps for all grade levels and subjects. You'll find apps focusing on language arts, math, science, and more. And you can even browse by age group to find the best apps for your students.
5. Online Collaboration Tools
Collaboration tools are great for getting students to work together. Whether it's an online discussion board, a shared Google Doc, or a live video call, collaboration tools allow you to bring your students together in an online environment.
A good free resource for online collaboration is Google Classroom. This platform allows you to create classes, assign tasks, and communicate with students via private messages or group chats. You'll also be able to track student progress and give feedback. The free version of Google Classroom includes all the features you need to get started.
Conclusion for Top 5 Free Resources for Teachers
From virtual field trips to online collaboration tools, plenty of free resources are available for teachers. With these tools, you'll be able to make learning more interactive and engaging for your students. So take advantage of these resources and start exploring the world with your class!
Oh, and if you're looking for an excellent resource for improving typing skills, check out our offers at KeyboardingOnline. You'll find fun and engaging typing games that help your students learn the skill of touch typing quickly and easily.